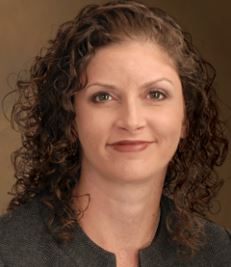 Each year, the Nashville Business Journal (NBJ) recognizes the best financial minds in Nashville businesses through its CFO Awards. This year's winners were announced on October 18, and NES is pleased to report that Chief Financial Officer and Executive Vice President Teresa Broyles-Aplin was named the winner in the Nonprofit Organization category.
To be considered for the award, the public can nominate an individual who must then fill out a questionnaire. The questionnaires are scored by an independent panel of judges comprised of past CFO Award winners. Broyles-Aplin has been a CFO Award finalist every year since 2012, but 2017 marks the first time she has won the top honor.
"It is such an honor to receive this award from the Nashville Business Journal," Broyles-Aplin explained. "I certainly couldn't do it alone. I had someone early in my career tell me that I need to surround myself with the best and brightest, because you can only be as good as your team. I am thankful to have a great team!"
Broyles-Aplin was drawn to numbers and figures from an early age, leading her to pursue a career in finance and accounting. At NES, where she has been CFO since 2006, she has a wide range of responsibilities, including formulating and controlling the annual operating budget, financial planning, financial reporting, accounting, budgeting, billing, managing investor relations and much more.
When asked by the NBJ for advice to students looking to pursue a similar career path, Broyles-Aplin tells them to, "Work hard in college and plan to pay your dues after you graduate. You may feel highly educated when you graduate, but you know very little about doing the jobs for which you will be applying. Be humble and plan to work hard and pay your dues."
See what else Broyles-Aplin had to say on everything from the US economy to Bitcoin during her NBJ interview.
Categories:
Tags: