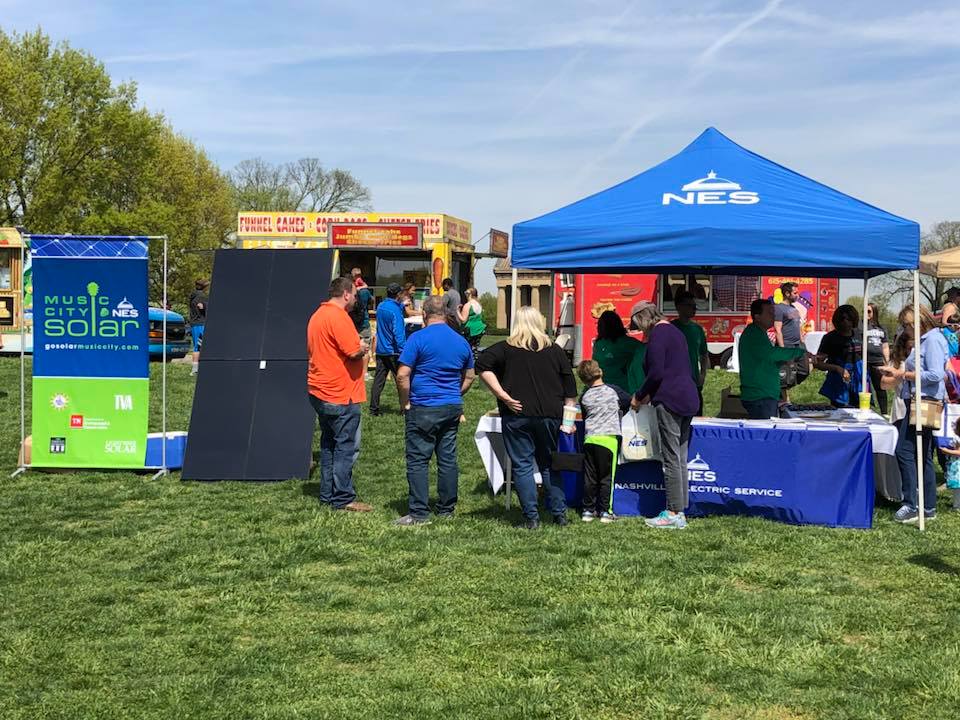 Mother Nature offered up perfect weather for this year's Earth Day. To celebrate, Nashville Electric Service (NES) supported the city's Earth Day celebration in Centennial Park on Saturday, April 21. This free event featured live entertainment, more than 100 family-friendly exhibits, and hands-on activities to help residents learn how to live green and protect the environment.
NES staff shared information about Music City Solar, Nashville's first community solar farm.
Employees also shared information about energy-efficiency programs and Ways to Save.
Categories:
Tags: