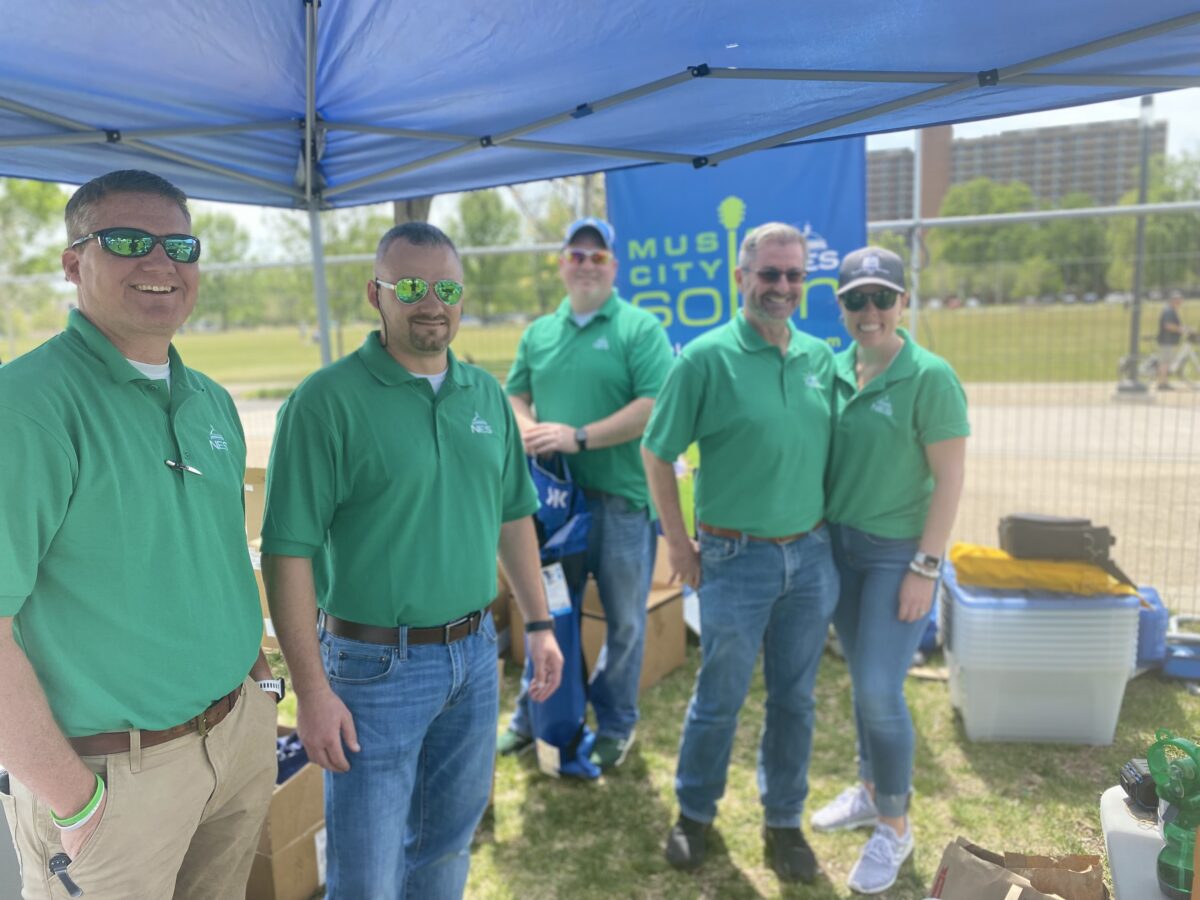 On Saturday, April 23, Nashville Electric Service (NES) attended the 2022 Nashville Earth Day festival in Centennial Park. The free family-friendly event brought the Nashville community together to celebrate our planet, inspire positive environmental change, and support sustainable small businesses and nonprofits.
NES employees distributed free items, shared energy-saving tips, and provided information about Music City Solar, Nashville's first solar park. They worked in shifts from 11 a.m. until 6 p.m. and handed out collapsible fans, night lights, reusable shopping bags, and even Apple-and Android-compatible electric fans.
Nashville Tree Foundation, with sponsorship from Amazon, distributed 500 free trees to event attendees, including red maple, white oak, sweetbay magnolia, American yellowwood, and flowering cherry.
Attendees were encouraged to bike or bus to support the festival's cause, and a portion of proceeds from the event were donated to support local environmental initiatives to create ongoing environmental change in Nashville. Several environmental projects were funded with proceeds from the 2021 event, like caring for 160,000 bees in Centennial Park, planting trees across Nashville and providing kits and training to students who live in local food deserts.
The event was presented by Centennial Park Conservancy, Nashville Parks Foundation, Metro Public Works, and Metro Parks. A full list of event sponsors can be found here.
Categories:
Tags: