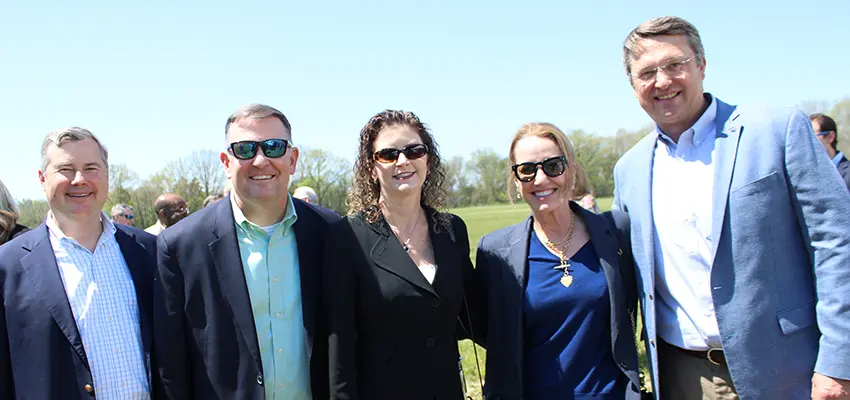 Nashville Electric Service (NES) recently "flipped the switch" on a new solar farm in Bedford County alongside the Tennessee Valley Authority (TVA), Vanderbilt University and Silicon Ranch Corporation.
The new 35-megawatt solar farm represents a significant step by Vanderbilt toward the ambitious goal it announced in 2019 to power its campus entirely through renewable energy and become carbon neutral by 2050. The renewable generation from the Vanderbilt I Solar Farm will offset approximately 70% of Vanderbilt University's annual Scope 2 greenhouse gas emissions. That's the equivalent of enough power to help serve more than 6,000 homes for one year!
"The Vanderbilt I Solar Farm illustrates our ability to innovate in response to help our customers achieve their desired outcomes," said Teresa Broyles-Aplin, President and CEO of NES. "NES is proud to collaborate with Vanderbilt, TVA, and Nashville's own Silicon Ranch to reduce carbon emissions in our region."
SIlicon Ranch, one of the nation's largest independent power producers and a community-focused renewable energy company based out of Nashville, invested more than $50 million to install the Vanderbilt I Solar Farm. Over the years to come, the project will generate millions of dollars in new tax revenue for Bedford County to support local infrastructure and schools, among other community-identified priorities.