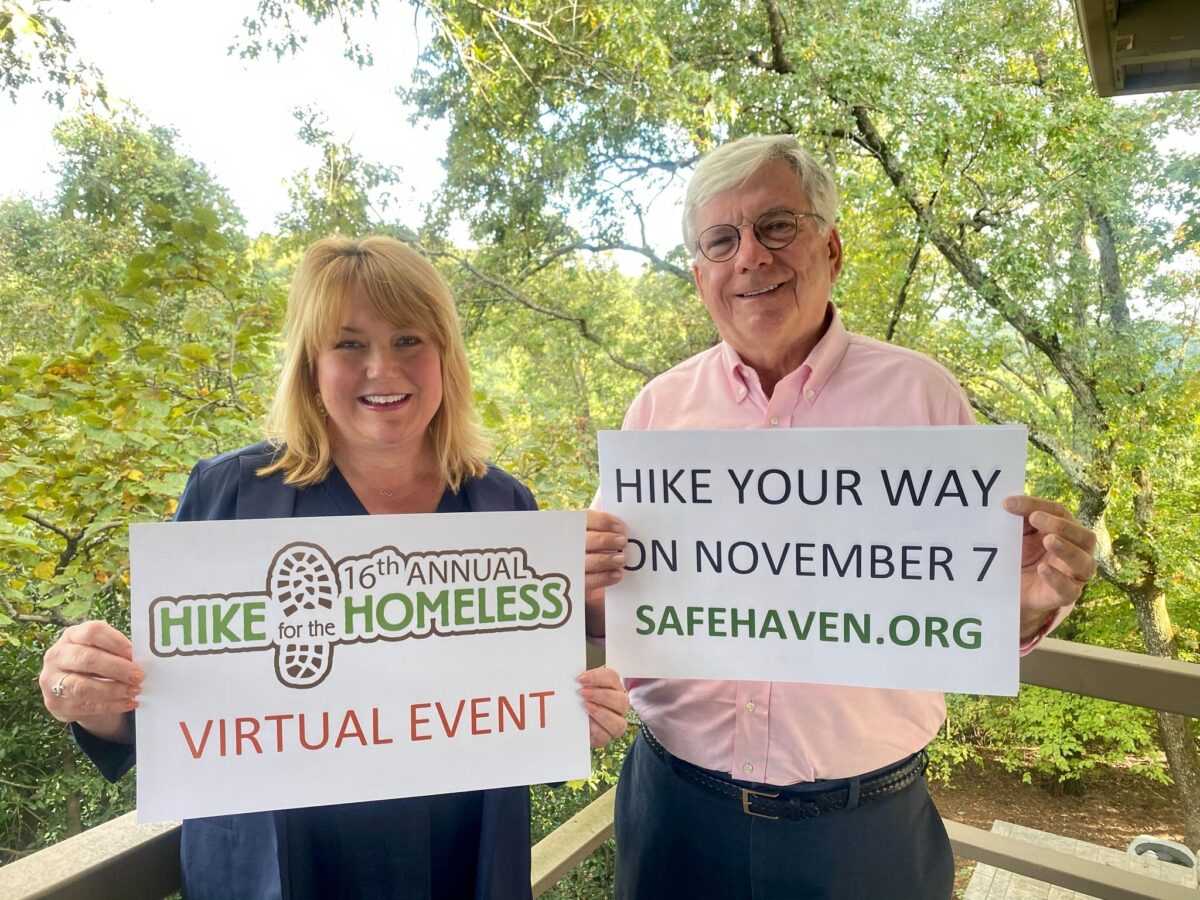 Two members of the NES family have been selected to co-chair the 16th Annual "Hike for the Homeless." Laura Smith, Vice President and General Counsel at NES, is chairing the event alongside former NES board member Richard Courtney, of Fridrich & Clark Realty.  
Smith is a recognized leader within the Nashville legal community and has served on the boards of several local organizations, including The Women's Fund of The Community Foundation of Middle Tennessee, FiftyForward, Cable and more.   
"I am excited to co-chair the Hike for the Homeless this year," said Smith.  "Despite the challenges of a pandemic, Safe Haven has already served 300 families this year. Their services are more critical than ever, and this event will raise much-needed funds to make sure families have a place to call home." 
Much like Smith, Courtney is also known as a leader across Music City. Aside from being one of Nashville's top-ranked real estate brokers, he has also held chair/board positions in many local organizations, including Habitat for Humanity, Leadership Nashville, NES and the Schermerhorn Symphony Center. 
"In its 16th year, the Hike is a time-honored, favorite event in Nashville," said Courtney. "Though we will be going virtual this year, we will still be connected by the common goal to raise $150,000 for families experiencing homelessness." 
Proceeds from the Hike for the Homeless support Safe Haven Family Shelter, a shelter-to-housing program for homeless families across Middle Tennessee. Since the event is virtual, Hike for the Homeless participants are encouraged to "hike your way" and share photos and videos on social media. 
For more information on the Hike, click here. 
Categories:
Tags: