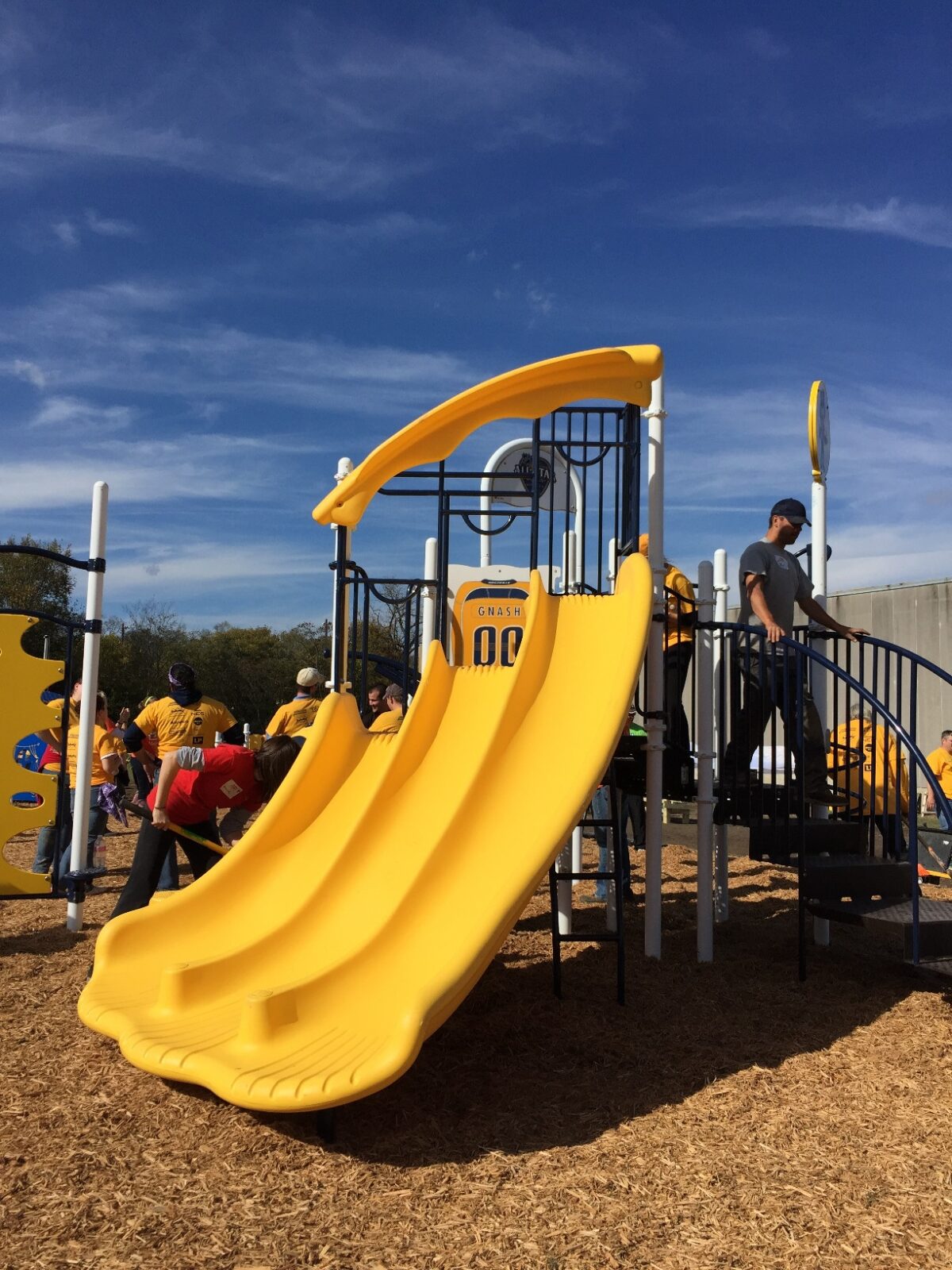 A group of NES employees along with 200 volunteers from various organizations teamed up to turn an empty lot into a new playground for children at Nashville Inner City Ministry.
In coordination with the national non-profit KaBOOM!, volunteers spent the day creating a safe space where kids can play and socialize.
KaBOOM! is dedicated to bringing balanced and active play into the daily lives of all kids, particularly those living in poverty. They estimate that up to 4,000 children will benefit from the newly constructed 3,000 square-foot playground every year.
Within six hours volunteers had mixed concrete, moved mulch and assembled equipment, bringing the "work hard, play hard" adage to life.
Playground partners for the build included the Nashville Predators, Mapco/Delek, Hunt Brothers Pizza, Service Management Systems, LP Building Products, Nashville Electric Service and Jackson National Life. This was the second KaBOOM! build for NES.
Check out more photos from the build on our Facebook album.
Categories:
Tags: