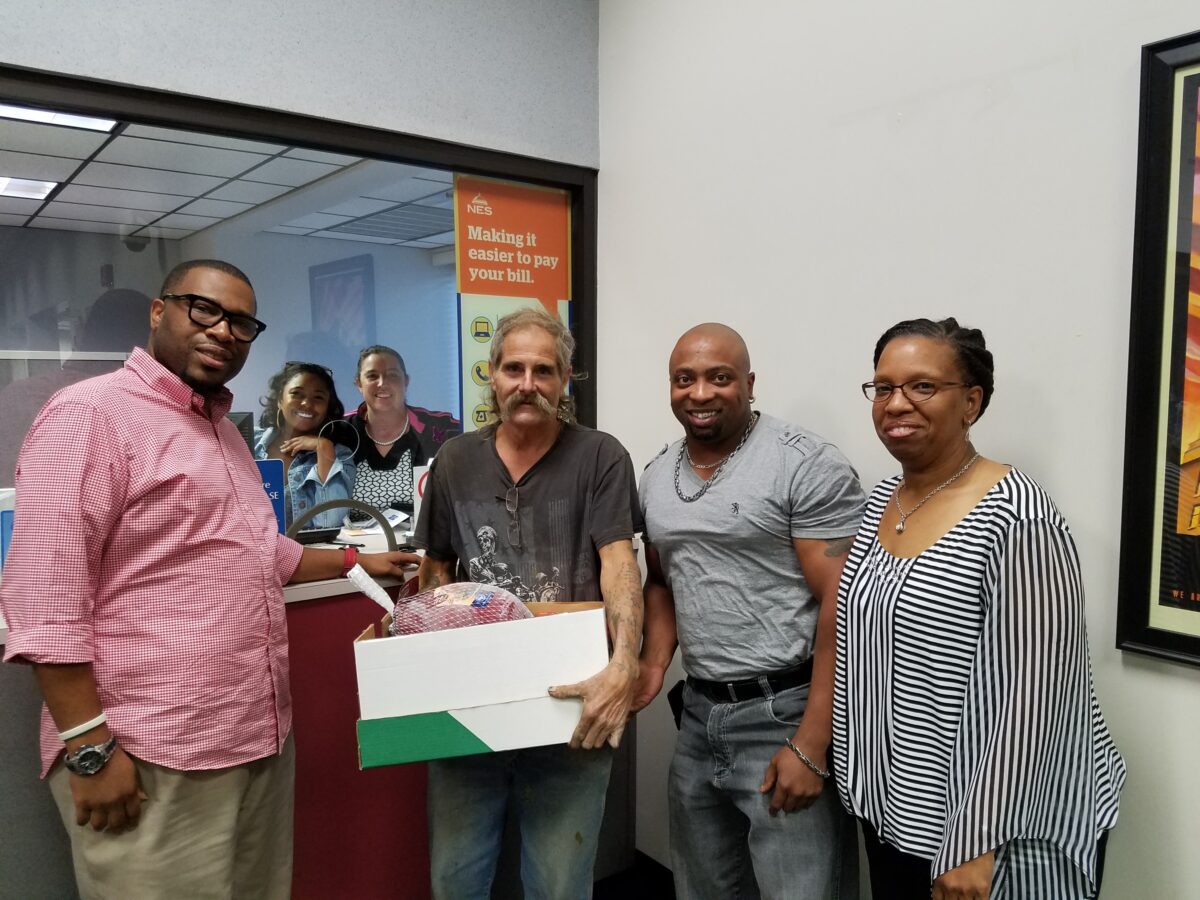 Thanksgiving is a time, not only to give thanks for everything we have, but to give back to those who are less fortunate. By putting that humble principle into action, employees in NES' Customer Relations Department organized a food drive for customers struggling to make ends meet.
Employees collected canned goods and everything necessary to enjoy a Thanksgiving meal, including the most important centerpiece – a turkey. NES employees are distributing the food baskets to customers in need to help put food on their table this holiday season.
"I'm continuously amazed by the incredible generosity of our employees and their commitment to help those in need first," said NES President & CEO Decosta Jenkins.
Last Thanksgiving, our Customer Relations Department collected items and assembled food boxes for students and their families at Glenn Enhanced Option Elementary.
Categories:
Tags: