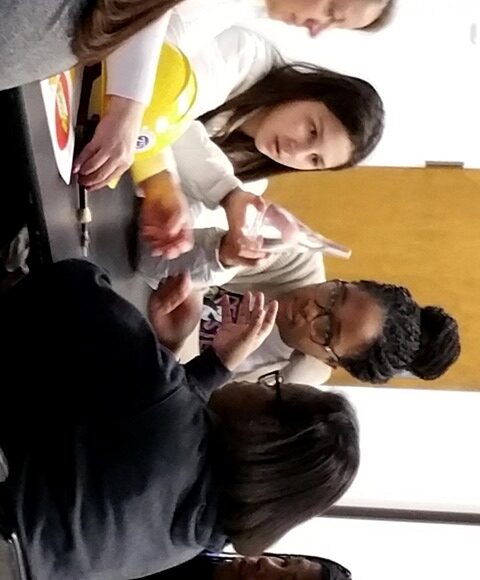 Girls interested in math and sciences toured NES' main facility this month to gain exposure to women working in the engineering field. The Art2STEM program introduces 7th through 9th grade girls to Science, Technology, Engineering & Math (STEM) careers by tapping into their love for art. NES operations and engineering employees talked with the students about how electricity gets from TVA to NES to the 370,000 customers we serve, as well as planning and preparing for electric transportation in the future.
"It is important to expose girls to all kinds of career opportunities to broaden their horizons, especially those career paths that have traditionally been made up of men," said Sheila Wells, NES senior engineer. "The girls got to see firsthand what a real future in engineering and technology might be like."
This is the second time NES has offered an Art2STEM tour for students. The previous tour was in October 2014.
Categories:
Tags: