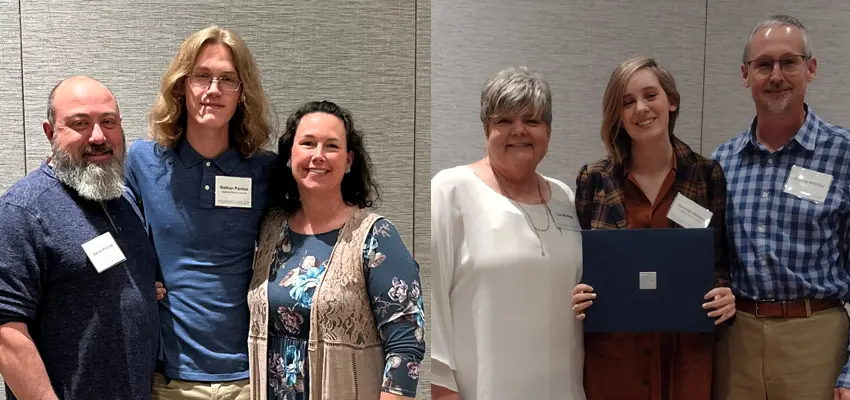 Every year, Tennessee Valley Authority (TVA) Power Play scholarships are awarded to high school seniors who are the children or dependents of local power company (LPC) employees and who excel academically and demonstrate a commitment to community service. Two Nashville Electric Service (NES) employees could not be more proud after their children were selected as recipients of the 2023 scholarships.
Nathan, son of Aaron Pardoe with the Energy Services department, is one of those recipients. Nathan graduates from White House High School and will enroll at Tennessee Tech University in Fall 2023, where he will major in Electrical Engineering.
Hannah Grace, daughter of Lisa Whitley in Accounting – Mail Remittance, graduates from Lighthouse Christian School and will also attend Tennessee Tech University in the fall, with plans to major in Secondary Education with a concentration in English.
Funds for the scholarships are provided through Power Play Scholarship Association membership fees, vendors, TVA and funds raised at the annual Power Play Golf Tournament events. Since the program was established in 1995, hundreds of scholarships have been awarded to students across the Tennessee Valley.
Categories:
Tags: